Halloween decorations are always so fun and I have made lots in the past, but my decor is sadly lacking in pumpkins. While aimlessly perusing Michaels by myself one day (i.e. escaping my children), I stumbled across a small shelf of plain paper mache pumpkins (literally....I stumbled and ran my cart into it). With a 40% off coupon burning a hole in my wallet, I bought it with visions of fabric and Mod Podge dancing in my head. But fate intervened before I could buy Halloween-y fabric, when there was a stray roll of Halloween Duct Tape, on Clearance no less, randomly thrown in with some school supplies at Target. Thus, my Duct Tape Pumpkin was born:
What You Need:
Now this is the really hard part. Be sure to pay close attention:
Cut strips of Duct Tape and cover the pumpkin with it (stick strips on vertically).

Paint the stem black. Once dry, paint on some glitter glue to give it a little sparkle.

Done. Very complex, isn't it?
-Blythe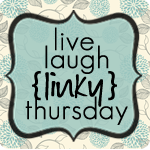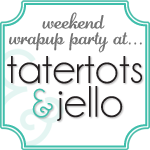 www.onecreativemommy.com