When I was a little girl, I remember my Mom making these super cute Cheerios Christmas Tree treats for me to take into school and share with my class. Now I am the Mom and I knew these would be a big hit in my son's Kindergarten class this holiday season.
Cheerios Christmas Trees
Ingredients:
6 cups of Cheerios (can use regular or honey nut)

4 1/2 Cups Mini Marshmallows

6 T Salted Butter

Green Food Coloring

Gumdrops

Cooking Oil Spray
Directions:
In a medium saucepan, melt the butter and marshmallows over low heat, stirring constantly, until fully melted and smooth.

Add green food coloring until desired shade is reached.

Place Cheerios cereal in a bowl and add the marshmallow mixture, stirring until all the cereal is thoroughly coated.

Place a sheet of parchment or wax paper on a cookie sheet.

Spray your hands with the cooking oil and take a handful of the Cheerios mixture and form into a Christmas tree shape. Be sure to press it firmly together so the tree doesn't collapse.

When you are finished forming each tree, set it on the cookie sheet.

Once all of your trees are formed, slice your gumdrops and just stick the little circles on the trees as ornaments.

Place the trees in the refrigerator to set for about an hour, then take them out and cover them up until they are ready to be served!
Enjoy!
-Blythe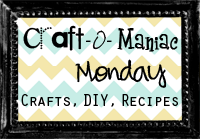 http://cherishedbliss.com/2012/12/a-crafty-christmas-link-party.html
www.thenymelrosefamily.com