Sometimes we forget what jewelry we have because it is hiding in drawers or jewelry boxes. We wanted to display all those pretty necklaces and keep them tangle free. This was perfect way to do it!
What You Need:
Frame

Spray Paint

Screen or Chicken Wire

Wire Cutters

Hot Glue

S-Hooks
How To Make It:
Remove glass and picture from frame.
Spray paint the frame.

Measure inside of frame and cut screen or chicken wire to fit in it.
Hot glue wire to the inside of frame. Push wire down to make sure it is on the glue. When it dries, put a little more glue on top of wire.

And you are done!!!

Use the S-hooks to hold necklaces and bracelets. Hang earring on the wire.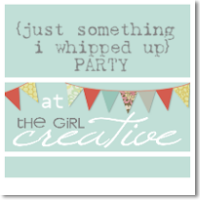 http://www.bluecricketdesign.net/